Track 2: Mutual Pining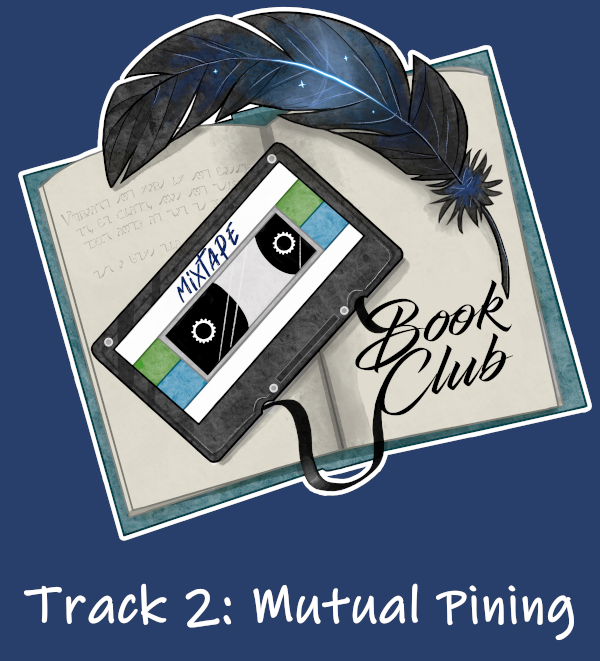 Welcome to episode two of the Mixtape Book Club Podcast!
Do you love Supernatural? Are you a fan of Dean and Castiel, and their relationship? Do you enjoy reading Destiel fanfiction? This is the podcast for you!
In this episode, we welcome our first special guest—Mittens (aka mittensmorgul/mittenwraith) and also discuss mutual pining in fics. We review two fics: Mittenwraith's Revenge of the Subtext, and Molting Expectations by tricia_16.
A warning: Adult themes are discussed in this podcast.
Podcast: Play in new window | Download
The Giveaway
We're so grateful to everyone who has already shared posts and helped to spread the word about the podcast! To say thanks, and to spread the word a little further, we're giving away a fanart print from LizLee's Etsy shop to two winners. All you need to do is use the Rafflecopter form below to enter, and two winners will be randomly chosen next Friday.
Each option will get you an entry, but you don't need to do all of them—just as many as you'd like to. If you're already following, just click the button. You can also change the message to be tweeted.
a Rafflecopter giveaway
Our guest: Mittens
You can find Mittens' fanfiction on ao3 under MittenWraith, and on Twitter and Tumblr as @mittensmorgul
Other fics Mittens mentions:
Revenge of the Subtext by MittenWraith
Published 2015, 80k words, rated E.
Things are finally settling back down to normal since Cas gave up his grace to cure Dean of the Mark. Well, as normal as their lives are allowed to get. Sam relentlessly finds new cases to work, one right after the other; but Dean thinks they need a break to let Cas have some purely human fun, for once. It's true they had a difficult time readjusting to humanity at first, but Dean thinks Cas deserves to do more than ride around in the back seat and follow them on monster hunts. Then again, Dean's a little bit scared to ask exactly what Cas would want, just in case it doesn't include spending quite so much time with him. And with Sam (of course).
Sam's been tracking a series of odd occurrences in Laramie, Wyoming for the last few weeks that looks just enough like a case to finally convince Dean they should go check it out. Whether they like it or not, the goddess responsible for the weirdness in Laramie takes an immediate interest in the three less-than-perfectly-happy hunters who've stumbled into her town.
Molting Expectations by tricia_16
Published 2018, 163k words, rated E.
After having trouble coping with a traumatic incident on the job, Dean takes his little brother's advice and leaves everything behind to go stay at the old family cabin in Colorado. Nobody's been there for years so it needs some major work, but it's secluded, and that turns out to be exactly what Dean needs in order to start to feel at peace again.
Now in the mountains with nothing but nature to amuse himself with, he takes up bird watching and plans a hike into the mountain range across from his cabin in search of a golden eagle. High up in the mountains, he discovers human footprints. Thinking someone is in danger, he follows them into a cave and quickly becomes familiar with a form of wildlife he never could have imagined: winged people who call themselves angels.
Big Bangs
Bangs discussed:
Other Pining stories we recommend:
Is your favourite not in this list? Please let us know, we'd love to hear from you!
Our intro music is "Angel with a Shotgun" by The Cab, arranged by Ellen
---